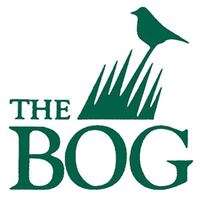 Golf The BOG in 2015 - only $42.50/person...see how...
Purchase 2015 Pre-Season Golf Tickets
Buy Now & Save Big in 2015!
Golf Tickets are 100% Transferrable

Click to View & Purchase- 2015 Pre-Season Golf Ticket Sale
View All Details and Purchase Now >>
Golf Deals

2015 Free Golf Card

Get Golf Card >>

16 Free Golf Rounds

Buy Mag Sub >>

58 Rounds of Golf

Platinum Passport >>
Nestled in the natural beauty of Door County's landscape, the Landmark Resort is about creating memories that will linger long after returning home. With quiet charm and simple hospitality, the Landmark Resort is the perfect setting for a getaway weekend, family reunion, destination wedding or business retreat.

From the moment guests arrive, the Landmark Resort tradition of service and attention to detail is in evidence. Earning top honors in the "Best Customer Service" category in Door County magazine's 2009 "Best of Door County" balloting the Landmark Resort welcomes every guest with a warm smile. The attentive staff is ready to handle your every need.

View Landmark Resort >> || View All Stay and Play Packages >>
Spend a relaxing weekend in Decatur, and enjoy championship-style golf with Decatur Park District golf courses, ranked by the National Golf Foundation as number one in the nation for customer loyalty. Select the package that is right for you, and stay & play in Decatur!

Packages Starting at $55 per person.
View All Golf Packages | View All Travel Ideas