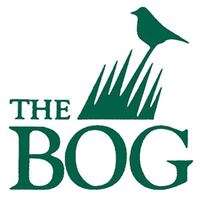 Golf The BOG in 2015 - only $42.50/person...see how...
Purchase 2015 Pre-Season Golf Tickets
Buy Now & Save Big in 2015!
Golf Tickets are 100% Transferrable

Click to View & Purchase- 2015 Pre-Season Golf Ticket Sale
View All Details and Purchase Now >>
Golf Deals

2015 Free Golf Card

Get Golf Card >>

16 Free Golf Rounds

Buy Mag Sub >>

58 Rounds of Golf

Platinum Passport >>
If there's one thing we know, it's how to have a good time. To help you do just that, we've partnered up with some of the best hotels in the area to bring you the ultimate golf getaway. Choose how many nights you would like to stay, and how many rounds you would like to play on our Championship Courses, and our reservations team will build your package "to a tee." Complete the experience with a meal or two at our award winning restaurants, and you won't be able to wait to tell your friends what you've been up to lately.

View Package >> || View All Stay and Play Packages >>
Located in Pana, Illinois (less than a two-hour drive from St. Louis and Peoria; four hours south of Chicago) you have the opportunity to experience one of downstate Illinois' finest courses. What Don and Pat Beyers began dreaming of for this tranquil spot in downstate Illinois over 40 years ago continues to develop into a resort offering the perfect getaway; a fun-yet-challenging round of golf; comfy accommodations, and a state-of-the-art spa.
More Information | View All Travel Ideas