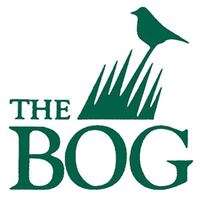 Golf The BOG in 2015 - only $42.50/person...see how...
Purchase 2015 Pre-Season Golf Tickets
Buy Now & Save Big in 2015!
Golf Tickets are 100% Transferrable

Click to View & Purchase- 2015 Pre-Season Golf Ticket Sale
View All Details and Purchase Now >>
Golf Articles
By Matt Tevsh
By Len Ziehm
By Brian Weis
With 99 amazing holes of golf within a short drive, Heidel House Resort & Spa is a golfer's paradise. Green Lake offers some of the finest golf courses in the state for your enjoyment including; Lawsonia, named 2008 Wisconsin Golf Course of the Year, Tuscumbia, the oldest golf course in Wisconsin, and Mascoutin golf course. We offer great stay and play packages with them all, and we'll even arrange your tee times. Packages include overnight accommodations, golf for two, dinner for two and a 20% discount on spa services.
View Packages >> || View All Stay and Play Packages >>
Nestled along Florida's Northeast Coast in beautiful Ponte Vedra Beach, Sawgrass Marriott Golf Resort & Spa is an indulgent getaway just south of Jacksonville and north of St. Augustine. This iconic property hold exclusive access to Tee Times for championship golf at TPC Sawgrass, including the world famous Stadium Course, home of THE PLAYERS Championship.
More Information | View All Travel Ideas