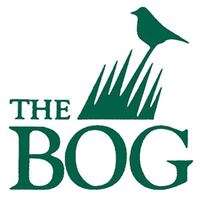 Golf The BOG in 2015 - only $42.50/person...see how...
Purchase 2015 Pre-Season Golf Tickets
Buy Now & Save Big in 2015!
Golf Tickets are 100% Transferrable

Click to View & Purchase- 2015 Pre-Season Golf Ticket Sale
View All Details and Purchase Now >>
Golf Deals

2015 Free Golf Card

Get Golf Card >>

16 Free Golf Rounds

Buy Mag Sub >>

58 Rounds of Golf

Platinum Passport >>
New For 2012, Lawsonia is now offering two different homes that can be rented for your golf getaway. The homes are available right next to the course and can accommodate up to 12 individuals. The three bedroom home also has two and half baths, screened porch, flat screen TV and fireplace. These accommodations are available for $375 a night.

Area Hotel Packages are also available, prices starting at $300.

Call 800-529-4453 for Information or Reservations. >> || View All Stay and Play Packages >>
Jackpot Junction Casino Hotel and Dacotah Ridge Golf Club combine for the ultimate golf and gaming guys trip! Imagine expansive emerald fairways that blend seamlessly with grand vistas in a tranquil southwestern Minnesota landscape.
More Information | View All Travel Ideas