Share:
---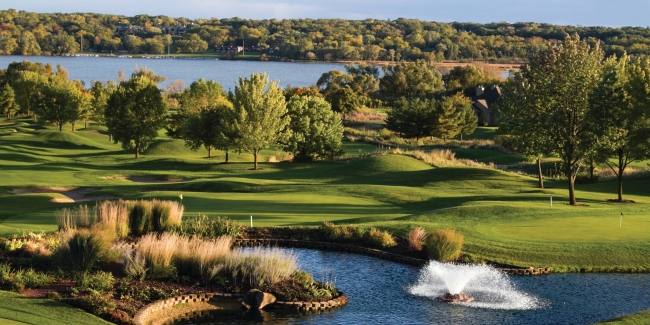 Geneva National Resort Boasts Three Championship Courses by Palmer, Player, and Trevino
54 holes of Perfection in Lake Geneva, Wisconsin
By Glen Turk
"The King," Arnold Palmer, described Geneva National Resort perfectly when he made the following declaration during its grand opening on August 12th, 1991. "My idea is to build a beautiful golf course and at the same time maintain what God has put there." Over thirty years later Geneva National Resort has been eliciting one spiritual catharsis after another as one of Wisconsin's most popular venues.

Very rarely do you find three legends of the game willing to share the spotlight at a first-class resort, but when it comes to Geneva National Arnold Palmer, Gary Player, and Lee Trevino each lent their design acumen to create one of the finest multiple-course resorts in the Midwest. Geneva National also finds distinction in being a semi-private course, with two of the three courses always being open to the public on any given day.

"Geneva National Golf Club has the benefit of being both a private club as well as a public resort facility," explained Dave Winget, Geneva National's Director of Golf. "What that means is with 54 holes of golf on three championship courses we have something to offer everyone. If you are looking for a private club to call your own with private member facilities, upgraded practice facilities, and private member events, you can have it at Geneva National. Conversely, if you are looking for a resort that has lodging, golf, spa, or access to many other local activities, we can provide that as well. Or if you are looking to play golf for the day or find a facility to host your group event (from 4 to 450), you can do it at Geneva National," stated Winget.

But don't just believe our review, as media publications from coast-to-coast rave about the 54 hole Shangri-La. The Palmer Course has been a recent addition to Golf Week's Top 10 Courses in Wisconsin, while the Player Course was named one of the Top 50 Female Friendly Courses by Golf Digest in 2012. The Trevino Course maybe the least objectified of the lot, but the 7,116 yard track is regarded as the most player-friendly course on the property. The "Merry Mex" believes that recreational players should always have the chance to recover from one poor shot. In his words, "people will want to come back to your course if they have fun playing it."

My suggestion is to stay overnight at the nearby Geneva Ridge Resort (now owned and operated by Geneva National), play all three courses and form your own opinion. But if you only have the chance to play one or two courses, hopefully the course descriptions below will help with your tee time decision.

The Palmer Course

As mentioned before, most golf enthusiasts will rank The Palmer Course as the top track at Geneva National. Being a legendary player doesn't always translate into design skill, but in The King's case if he puts his name on a project it's done the right way. Palmer did a tremendous job of letting the land be the star and allowing the course to increasingly get better throughout the round.

"The Palmer Course is unique from the fact that the course has many different looks. The first few holes are about shot making," stated Winget. "You have to hit the ball in the right spots, and you have to be precise in hitting the correct portions of the green. Then, around holes 8 through 10, you have a little more links feel to the course. Those holes are more open and exposed to the wind. Holes 11 through 14 wind through trees and around water hazards, while holes 15 and 16 continue the march towards Lake Como culminating in number 17 playing along the shoreline. The course finishes with a tough, uphill par-4 with the clubhouse in the background," ended Winget.

The hallmark hole on the 7,171 yard, par-72 can be debated, but it's a safe bet the battle is between holes 16 and 17. The back-to-back par-3, par-5 combo features two holes framed by Lake Como, a dominating feature that can also be seen from Geneva National's expansive clubhouse. The par-3 16th plays 218 yards from the tips and more often than not plays into the wind off the lake. It's a rare hole where the view makes it difficult to concentrate at the task at hand - making par on this beast.

The 573 yard par-5 takes the guts of a cat burglar to go for it in two as the green looks like it's in the middle of Lake Como and not on dry land. The prudent play is to hit a safe drive down the right side, followed by a 200 yard layup shot finishing with a wedge to a super-undulating green. With Lake Como running down the entire left side make sure you never get greedy on this gem!

The Player Course

I was fortunate enough to attend the 450 person (that's what you can do when you have three courses and over 200 golf carts) Roundy's Food Golfing Outing last year and witnessed something on the first hole of the Player Course that was hard to believe. ReMax Long Drive Champion Jamie Sadlowski was invited to the event as a featured guest and boy did he put on a show! Playing the slightly downhill, downwind 367 yard par-4 1st hole, Jamie began by hitting his driver into Lake Como behind the green some 400 yards from the tee box. He then went to his TaylorMade Rocketballz 3-Wood and could still not hold the putting surface. Mind you, Mr. Sadlowski is 25 years old, 160 pounds soaking wet with a shoulder turn vs. hip turn ratio that is off the charts. So Jamie reaches in his bag and pulls out a 3-Iron Rocketballz hybrid, chokes down on it and proceeds to rifle one ball after another pin high from 367 yards away! The moral of the story, next time you're teeing off on the first hole of the Player Course think about what it would feel like to hit a golf ball that far with any club, yet alone a hybrid!

After the opening hole, the 7008 yard, par-72 layout continues to wind through wetlands, making it fairly secluded with very limited real estate and tons of spectacular views. In a unique design feature, the back nine of the Player Course features five consecutive holes that alternate par-3's and par-5's starting with the gorgeous 169 yard downhill par-3 13th. If you are hitting the ball well this stretch of golf allows you to go low with multiple par-5 birdie looks and hopefully a few routine pars on the par-3's. There is something to be said about playing two less par-4's than most courses in terms of scoring, so prepare to go low on the Player!

The Trevino Course

From our perspective Lee Trevino's course at Geneva National is an underrated gem. The par-72, 7098 yard layout is filled with jewels throughout all packaged in a playable manner. Many of the outlying areas slope toward the fairway so your accuracy doesn't have to be perfect. The greens are some of the largest on the property and don't feature ridiculous humps and hollows. It's just scenic, special golf on the course that takes you far away from the hustle and bustle.

"The Trevino Course is actually my favorite layout of the three courses," explained Winget. "It has a great mixture of length, toughness, and forgiveness. It has some birdie-able holes, but it also has, in my opinion, the toughest finishing stretch (holes 16 through 18) at Geneva National. The course is what I describe as a 'Country Club' layout. By that, I mean, it is a course that after playing a few times you can take advantage of some 'short-cuts' off the tee, know which pin positions are true green-light/red-light opportunities, and it allows you to post a good score if you play well," concluded Winget.

As Winget briefly mentioned before, all three courses are ideal outing courses for groups of any size. "We really focus on making it easy for our clients to plan and enjoy their outings. We dedicate staff to be at their beck and call through the planning process," stated Jen Meyers, Geneva National's Assistant General Manager. "We listen to them to really understand their complete needs and goals of an outing, and help to make it all happen - even when it's assisting with events that are not at the Club or our hotels. Our primary goal is that people come to Geneva National, whether it be for business, pleasure or somewhere in between, and leave us with not only a great experience, but also having met any goals set for the event," ended Myers.

In summary, one of the finest semi-private golf experiences in the Midwest can be found at Geneva National Resort. It's no wonder three golf legends were thrilled to leave their lasting legacies on one remarkable property. For membership information and public tee times, visit www.genevanationalresort.com or call (262) 245-7000.
Revised: 05/20/2013 - Article Viewed 23,093 Times - View Golf Course Profile
Share Comment
Written By: Glen Turk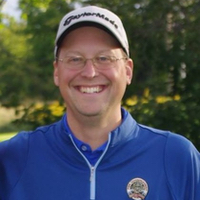 Glen Turk is a Wisconsin native and is the Senior Writer/Editor of Midwest Golfing Magazine. Midwest Golfing Magazine was formerly known as Pub-Links Golfer's Magazine and is a free publication distributed four times per year throughout Wisconsin, Illinois, Michigan, Minnesota, Iowa, Indiana, and Ohio.

His duties at MGM include writing course features, facilitating product testing, and overseeing the overall content and look of the magazine. But clearly his most important task is playing as much golf as his wife allows. Fortunately for him, she plays also and loves out-driving him even with a 60 yard head start.

Glen plays to a 6 handicap but once set a record by having his ball retriever regripped 15 times in one calendar year. It was a December trip to Guam that ultimately did him in. Finally, if you haven't caught on by now, the two most worthy weapons in Glen's writing arsenal are self-deprecating humor and pithy one-liners.

My signature line, "Be A Force on The Course" and now more recently, "Hit 'Em Where They Mow!" can be reused at no charge.