Share:
---
Erin Hills vs. Merion
Opposites Attract
By Matt Tevsh
Wisconsin's Erin Hills and Merion Golf Club just outside Philadelphia could not be more different.

The former is a public course, relatively new to the game, but a fast riser in the nation's rankings of the best public golf courses as a modern links behemoth.

The latter is private. It has history and wicker baskets atop its "flagsticks." At over 100 years old and much shorter in length, its classic design has stood up to the test of time and technology.

One thing both courses have in common, of course, is the U.S. Open. Merion just hosted the national championship for its fifth time. Erin Hills will host in June 2017 marking the first time ever that Wisconsin has hosted the prestigious event.

As a precursor then, Erin Hills last week promoted championship-like course conditions to the public for golfers who wanted their own personal shot at glory.

On June 17, the greens were rolling at about 11.5 feet on the Stimpmeter, which is just a fraction slower than what Merion was playing at for the 2013 U.S. Open. And while Merion played at just less than 7,000 yards, Erin Hills has the flexibility to play to over 8,000 with a dizzying number of tee locations on some holes, many playing from wildly different angles.

More than likely, though, the course will play closer to 7,700 yards based on the feedback that was garnered from Erin Hills hosting the U.S. Amateur two years ago.

Once a rough around the edges hopeful when it opened in 2006, this Erin Hills is more than ready. Thanks to an aggressive topdressing program and matured fescue grasses, the walking-only course (caddies are available) is playing firm and fast just as it was intended. A combination of the native landscape and rugged-looking sand bunkers make it unlike any course in Wisconsin.

As good as Erin Hills is, logistics helped it land the U.S. Open. United States Golf Association (USGA) executive director Mike Davis, who has made several visits to Erin Hills, referred to this during this year's U.S. Open broadcast when he called Erin Hills the anti-Merion. In short, the USGA conducted the U.S. Open - all its hospitality, bleachers, and media - on about 126 acres at Merion. Erin Hills has about five times that much.
With that much elbow room, the USGA has plenty of grandstand and entertainment options. As it stands already, the course offers natural amphitheaters on several holes accentuated by the fact that designers Mike Hurdzan and Dana Fry routed the original 19-hole beauty on the natural lay of the land in the Kettle Moraine region of the state.

Yes, Erin Hills had 19 holes when it opened. Since then, changes have been made. Course conditions have vastly improved and holes have been tweaked. The original par-five 10th hole is now a par four. The course once had a blind par-three hole which has been eliminated. In its place the "bye hole," or the extra hole between the nines in the original routing, became a part of the current routing. It now plays as the ninth hole, a devilish short par three with elevated tees and a postage stamp green surrounded by scruffy bunkers. At least one caddie at Erin Hills says most golfers make five on the hole even as it often plays less than 150 yards.

The only real reminder of the blind par-three hole is a bell atop a post that remains. It was used by exiting golfers to ring to signal to the group on the tee that it was OK to hit. The unique design of the brackets for that bell provides the inspiration for the Erin Hills clover logo.

It might not be a wicker basket, but it has a story to tell nonetheless. The 2017 U.S. Open should do the same.

Notes about Erin Hills and the 2017 U.S. Open:
-Erin Hills officials expect at least 45,000 tickets to be available for each day of the championship. Merion was limited to 25,000. Tickets for the 2017 U.S. Open will likely go on sale a year in advance.

-Volunteer opportunities for the 2017 U.S. Open will not likely be available until 2015.

-Erin Hills officials say they play to add more lodging accommodations than what they already have on property - a variety of rooms, suites, and cottages.

-On average, playing Erin Hills is about an 8-9 mile walk. Most courses average 5-6 miles.

-Future competitions to be held at Erin Hills include the 2013 Marquette Invitational and the 2015 Wisconsin State Amateur.

Revised: 06/21/2013 - Article Viewed 22,146 Times - View Golf Course Profile
Share Comment
Written By: Matt Tevsh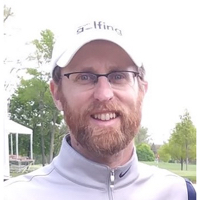 Matt Tevsh has been a freelance sports journalist since 1996. He has been published in multiple periodicals including Midwest Golfing Magazine and on various websites including GolfTrips.com. He is an avid golfer and a former member of the Golf Writers Association of America.