Share:
---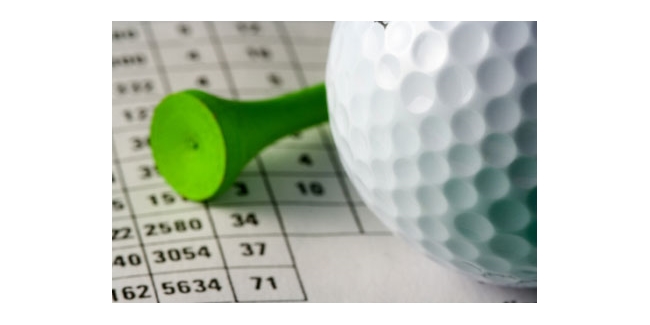 Golf for Charity
Swinging for the win
By Patrick McCabe
Golf is undoubtedly one of the most popular and lucrative sports in the world. Professional and amateur golfers alike are celebrated and revered in numerous countries. Golf's long-standing reputation as a gentleman's sport has certainly earned the acclaim and respect of a wide range of companies looking to promote and expand their respective brands to a positively receptive worldwide audience. Of course, golf has an equally well-established tradition of being a charitable platform for various worthy causes and advocacies.

The championship holes of Kettle Hills in Richfield will be the venue for the upcoming Chip for Charity Golf Classic - a memorable event that honors Sam Hoffman, an 18-year old boy from Delafield who has been diagnosed with a painfully rare degenerative disorder called Succinic Semialdehyde Dehydrogenase Deficiency (SSDAH). Proceeds will directly benefit the SSDAH Foundation's valiant efforts in researching for possible cures and educating people about the debilitating effects of this heartbreaking condition. The Dennis & Janice Klumb Family Foundation is another Wisconsin-based organization that has held an annual charity golf outing since 1995 to raise funds for the Make-A-Wish Foundation.

Several other charitable foundations and organizations have benefited from a few meaningful rounds of golf. Iceland Foods, the UK-based retailer behind Iceland Bingo, has repeatedly raised a significant amount of funds for an encouragingly wide variety of charities through its Iceland Foods Charitable Foundation (IFCF). Prostate Cancer UK (PCUK) has been a perennial beneficiary of IFCF-organized charity golf days. PCUK has received a combined total of more than £525,000 throughout the last six years.

There are high-profile charity events that combine both golf and bingo. The Leyland Golf Club was the venue for the Mark Lawrenson Charity Golf Day hosted by the former Liverpool and Preston North End defender. The golf rounds were followed by a charity auction, a few bingo games, and a raffle presented by celebrity speaker and comedian Norman Prince. This particular event was for the benefit of Baby Beat, a charity based at the Royal Preston Hospital with the primary goal of raising preventive care standards for infants.

Revised: 03/26/2014 - Article Viewed 22,054 Times
Share Comment
Written By: Patrick McCabe

Pat McCabe, a former University of Wisconsin - Milwaukee basketball shooting guard, can pop a three pointer from beyond the arc and sink birdie putts from the fringe.

Pat is a regular golf contributor to GolfWisconsin.com, ChicagoGolf.com and IndianaGolf.com.
Like Us For Local News and Specials