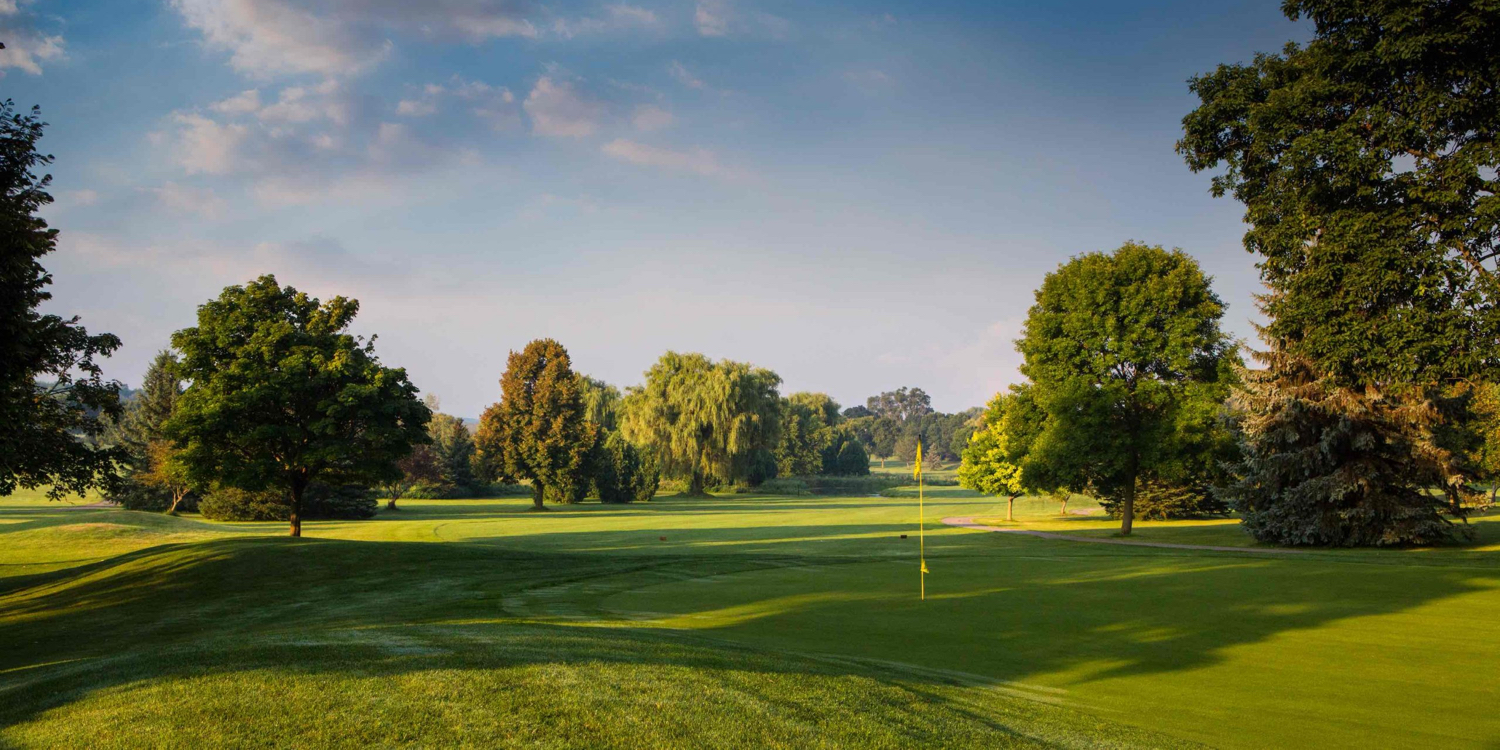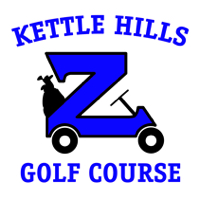 Kettle Hills Golf Course
3375 State Highway 167 West
Richfield, WI 53076
Phone: 262-628-0200
Golf Course Review: Kettle Hills Golf Course
45 holes, driving range, putting greens, clubhouse, patio
Kettle Hills is close to where I live, so I play here quite a bit, including league on ALL 45 holes. The fees are always reasonable, less than most courses; there are 5 different nines, a driving range, two putting greens and a nice clubhouse and pro shop.

I like the Ponds (9) and Woods (9), followed by the Valley (18) and the Rolling Nine. The greens tend to be "fuzzy," (long grained grass, slow) but in good shape. I find them easier to putt on than better, faster, shorter grass greens, but come up short on putts at Kettle Hills after playing faster greens. I don't think that Kettle Hills has bent grass...it just looks like regular lawn grass. The rough can be extremely thick in many places. Ball wash stations are plentiful. There are ample yardage markers on the course and the cart paths.

Kettle Hills has a staff of "player assistants," that do a great job of trying to keep groups moving on pace. This may offend some, but it's a necessity on any busy course.
The people are great and the food is good, too.

Advice: Do not park near the woods on the left of the lot unless you fancy an errant golf ball from the nearby range hitting your vehicle. Beware of parking on the front row on the right side, too. Errant shots from hole No. 3 on the Ponds can land in the lot. Play all 45 holes and relax in the clubhouse or patio afterward.
Overall Experience
We Need Your Help Need!
+ Post Your Review Read All Reviews Kettle Hills Golf Course Profile